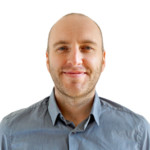 This year's first edition of the Rail Infrastructure Networking event kicks off on 28 February at the Business Design Centre, London, at 9.30am, and we'll be there exhibiting!
The event is held quarterly and puts railway companies, technology providers and key decision makers under one roof.
Our industry experts will be on hand to talk through our in-depth experience in the rail sector, as well showcase our 1U and 2U rail-certified computers.
The computers are fully certified to EN 50121:2006 including trackside approval to three metres – the highest level of certification obtainable. This makes them ideal for a range of rail applications including surface, underground and control room installations.
In fact, we recently helped TfL improve the passenger experience on the Bakerloo Line with the design and development rail-certified computers, ownership of the certification testing process, rack integration, onsite installation and through life support. Check out our case study to find out more.
As well as our new 1U and 2U range, we'll have our EN 50121 and 50125 certified embedded models – featuring a rugged, fanless construction for rail applications requiring powerful computing in a compact footprint.
Are you heading to the Rail Infrastructure Networking event? Schedule some time with us here.