Captec to exhibit at ICE London

We are pleased to announce our attendance at ICE 2019 where we will launch our brand new 10-inch electronic bingo terminal. The event, held at ExCeL, London, runs from 5-7 February and brings together international operators in the online and offline gaming industry.
Our experience in the gaming industry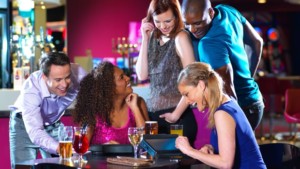 We have made our name in the bingo industry designing and manufacturing 8-inch and 10-inch tablets and cable-less charging solutions. We combine specialist engineering and through-life support to meet the specific needs of eBingo applications, with our technology used by leading operators including Mecca and Buzz Bingo (formerly Gala).
Our new, powerful eBingo tablet technology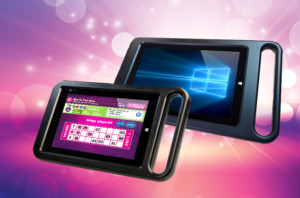 Our compact 8-inch eBingo tablets are currently deployed by Mecca Bingo to deliver ergonomic, uninterrupted gameplay with maximum reliability and performance. As well as occupying a large proportion of the UK's eBingo tablet market, we are now penetrating the USA with a significant contract award in Q4 2018.
The current X232 8-inch model has now been joined by the new 10-inch X230 which will be on show for the first time at ICE. The 10-inch tablet has been deployed by Buzz Bingo and features dual batteries, an ergonomic handle with stand and additionally integrated wired networking for the rapid upload of new games and content.
Multi-bay tablet charging stations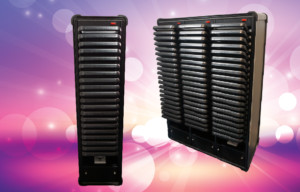 Both the X232 and X230 are designed to be used with our small footprint, multi-tablet charging stations, accommodating 16 or 48 (X232), and 20 or 60 (X230) tablets to be charged simultaneously in a single, high density station. The multi-tablet stations also create the option for customer self-service by removing the need to plug in separate cables.
Through-life support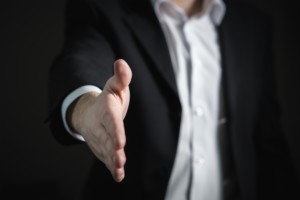 Alongside our product offering, we supply through-life support with a dedicated service centre and tailored repair turnaround SLAs from three days. In addition, we provide casing solutions to accommodate Dell tablets into the Captec multi-bay charging stations for mixed estates while adding the extended features of the X23 series.
Peter Molyneux, our Strategic Projects Director for Gaming, said:
"We are very excited for this year's ICE exhibition which represents a great opportunity for us to engage with existing and new customers, both in the UK and internationally.
"As well as showcasing our technologies, we will be demonstrating our passion and commitment for providing the bingo industry and its customers with reliable, ergonomic and high-performance gaming solutions that reduce their total cost of ownership and increase revenue."
Come along to ICE to visit our stand and discuss your requirements
We will be on stand BP-3 at ICE 2019, located at the Bingo Pavilion. To schedule a meeting with us click here.

[ult_buttons btn_title="Book a meeting with us at ICE 2019″ btn_link="url:https%3A%2F%2Fwww.captecamericas.com%2Fnews-and-media%2Fevents%2Fice-london-gaming-exhibition%2F|title:Learn%20more%20about%20ICE%20London%202019||" btn_bg_color="#ffcf1f" icon_size="32″ btn_icon_pos="ubtn-sep-icon-at-left"]