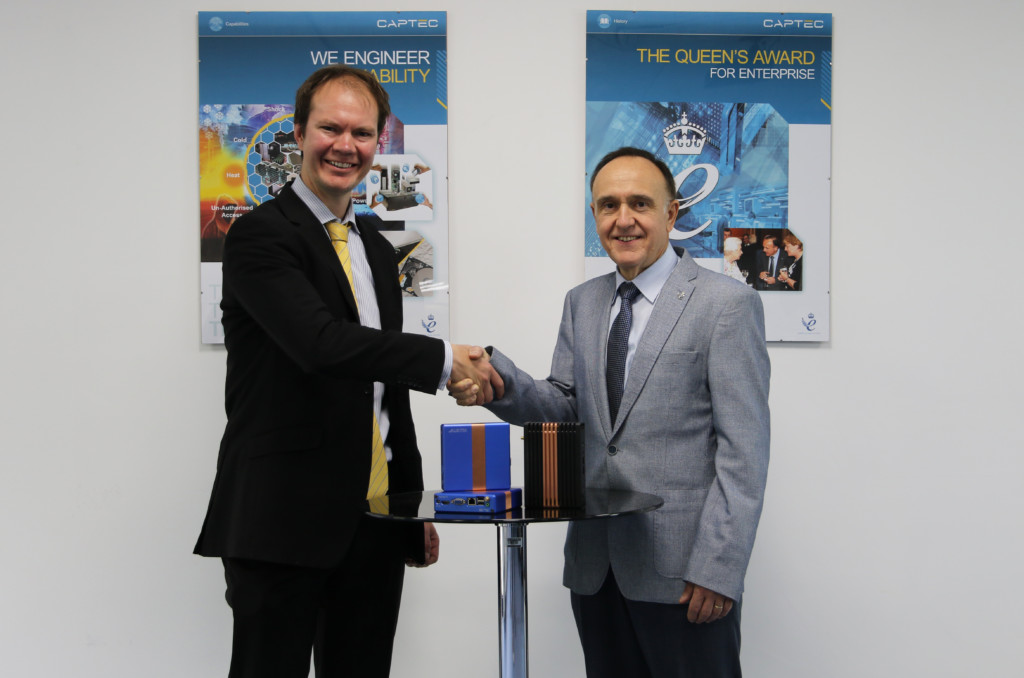 We are delighted to announce the acquisition of Aleutia. This acquisition, coupled with our experience in end-to-end industrial applications, will create one of the world's most powerful and disruptive range of computers for embedded, edge and IoT computing.
Aleutia was founded in 2006 with the mission of supporting education in Africa. It experienced significant success in providing high performance, low cost, fanless computing to African classrooms by overcoming the challenges posed in extremely hot environments.
The computers feature an innovative thermal design that leverages the bimetallic advantages of aluminium and copper. Aluminium secures the benefits of low cost and light weight, while copper delivers high thermal conductivity and provides a distinctive aesthetic. The composition and fanless design of the computers enables silent, unthrottled performance in the most severe temperatures.
Initial success in Africa brought widespread media attention, resulting in expansion into the healthcare and industrial sectors that recognised the value of robust, silent and low power computing.
The next chapter will see the Aleutia legacy products redesigned and technology refreshed by Captec, then relaunched into industrial applications to provide the 8th generation of NUC solutions together with low power, low cost Celeron and ARM technologies.
The computers will also be coupled with extended I/O connectivity options, the latest Intel Movidius Myriad X VPU modules for vision and AI-based applications, and GSM/LTE SIM options for cloud connectivity. Ultimately, this acquisition will fuel a stronger direction of travel for us in embedded, edge and IoT computing.
Max Toti, Founder and CEO, Captec Group, said:
"The marriage of Aleutia's innovative legacy products with Captec's technical capabilities, industrial market experience and international reach will enable us to refresh, revive and reposition its computers.
We are excited to leverage this acquisition and scale it into a disruptive and visionary future portfolio for rapidly expanding markets in embedded, edge and IoT computing."
Mike Rosenberg, Founder and Managing Director, Aleutia, said:
"Aleutia computers are tools that help people achieve amazing things in conditions where normal computers fail, and their unique design was born out of this necessity.
I am thrilled that Captec is scaling that innovation to new heights with its disruptive push into the embedded, IoT and edge applications that are transforming our world."
As part of our strategy to expand through acquisitions, the Aleutia deal will enable us to drive further growth in the UK, North American and wider export markets as we progresses rapidly towards IPO floatation.
To learn more, visit the Aleutia website.